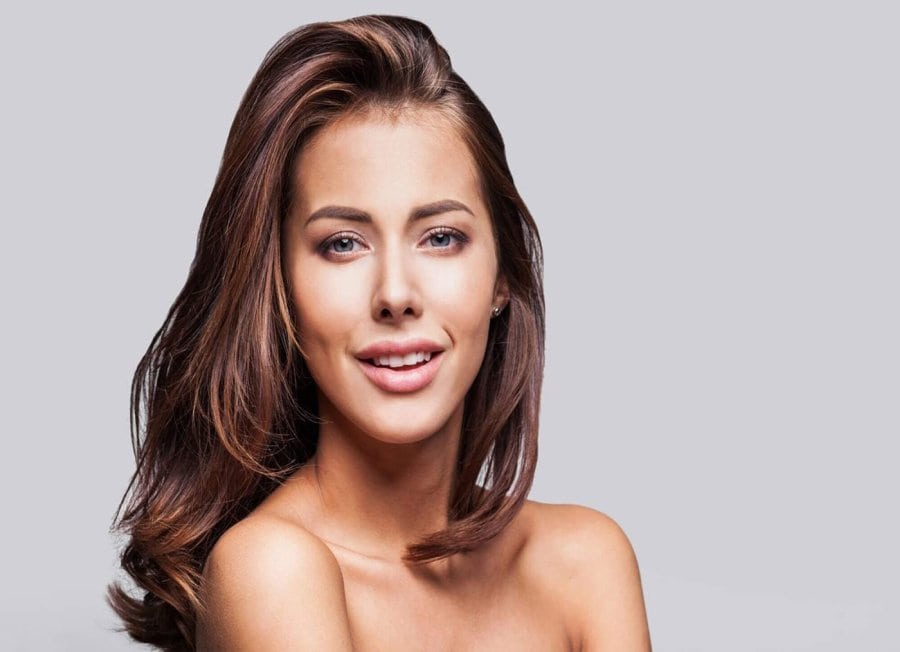 Get the Best Skin Brightening Treatment in Delhi for a Natural Glow
Skin Whitening Overview: Treatment, Procedure, Causes, Factors, Cost, and Aftercare
Skin color or complexion is determined by the amount of melanin pigment present in the skin. Melanocytes cells cause the formation of melanin pigment under the skin. The melanin pigment also protects the skin from the sun and it gives color to the skin. Higher melanin production leads to darker skin complexion. Several factors that affect melanin production are hormones, skin damage, and sun exposure. Every individual desires for even, clear and radiant skin. But the challenges like dark spots, pigmentation caused by excess melanin production, does not allow the same. In people with dark skin tone, hyperpigmentation can cause uneven skin tone. Although hyperpigmentation is harmless, it can affect the overall appearance of an individual. Thankfully today we have various dermatological skin lightening procedures that lighten the skin tone by eliminating blemishes, diminishing discolouration, and stimulating collagen production in the deep layers. With these skin advance treatments, one can lighten the pigmentation naturally.
As these treatments help to get the fair skin complexion these are also known as skin whitening. The most popular skin whitening treatments include chemical peels, microdermabrasion, laser toning, glutathione, skin lightening creams and so on.
Factors that affect skin color and are responsible for darkening the skin
Genetics
Disease
Pregnancy
Hormonal imbalance
Excessive sun exposure
Chemical exposure
Unhealthy lifestyle
Use of contraceptives pills
Other medical conditions
An ideal candidate for skin whitening treatments
Individual with a dark or tanned skin
An individual suffering from dark skin patches or sunspots due to excess sun exposure
An individual suffering from uneven skin tone
Individuals with age spots, blemishes, and melasma
An individual suffering from multiple scars such as acne scars and post acne brown/black marks
Advanced skin whitening treatments
1. Chemical peel: This technique is helpful to enhance skin tone and texture. It also improves scarring and smoothens the skin tone. There are various types of chemical peels that are used according to skin type, concern, and tone. During this treatment peeling solutions like alpha hydroxy acid, glycolic, salicylic acid are used that target and correct various skin concerns like pigmentation, acne scars, sun spots, and make the skin brighter, lighter, and healthier. This technique works by removing the outermost layer of the skin to peel off dead skin cells, promote new skin cells production, boost collagen production, and helps achieve a more rejuvenated look.
2. Laser toning: Laser toning is one of the most effective and modern techniques for skin whitening or lightening. This technique enhances the production of subdermal collagen production and provides ultimate rejuvenation. This treatment improves the skin texture, color, and tone, as it removes the dark spots, blemishes, acne scars, wrinkles, fine lines, from the skin. This is a minimally invasive treatment and requires no downtime. This method works by correcting various pigmentary changes of the skin and also works against early signs of aging. Laser toning uses non-ablative lasers that heat up the targeted skin cells, removes the pigmentation or dark spots without causing damage to the surrounding tissues. After the procedure, the body removes the dark pigments from the system naturally. For laser toning, Q-switched lasers are used that target the dark pigment melanin-producing cells melanocytes through the photothermolysis process using a high-fluence to destroy dark pigment-containing cells. Laser toning corrects stubborn pigmentation issues, and it heats up the skin to boost collagen production. One needs 5 to 6 sessions of laser toning for optimal results that should be repeated 2 to 3 weeks duration.
3. Laser resurfacing: In this treatment, an infrared light beam is used that repairs the skin and makes it brighter and smoother. The laser penetrates the deep layer of the skin without damaging the surface of the skin and triggers skin rejuvenation. After healing of the skin, the new skin layer appears which is lighter in tone and smoother in texture. This also stimulates collagen production, hence, provides long term results.
4. Microdermabrasion: This method uses a minimally abrasive instrument that removes thick, uneven, dry, dead skin cells and corrects skin concerns like skin discoloration, sun damage, wrinkles, enlarged pores, and hyperpigmentation. It is an effective treatment for sun-damaged skin and uneven toned skin. This treatment also smoothens the skin texture thereby relieving from acne scars.
The dead skin cells are removed using fine crystal or diamond tip, and then the vacuum suction process is used to remove the loose skin cells from the target area. The target area of this treatment is stratum corneum, the body interprets it as damage or injury to the skin and boosts the production of new skin cells as a healing response. This treatment makes the skin lighter, by removing the top damaged layer and after this treatment serums, nutrients and lightening creams are applied to promote instant lightening and brightening.
5. Skin whitening creams: Skin whitening creams are effective and also cost-friendly. These can be used regularly as per a dermatologist's recommendation. However, most skin lightening creams have short-term effects and must be applied only if prescribed by a dermatologist. Skin whitening creams generally contain hydroquinone, retin-A, kojic acid, glycolic acid, vitamin c and other retinoids derived from vitamin-A. Glutathione is another popular skin whitening agent. It works by preventing the synthesis of melanin in the skin to help in skin lightening. One can consult a dermatologist to understand which creams will work better for individual skin types.
Aftercare
Gently wash the treated area with chemical-free soaps
Use aloe vera gel or petroleum jelly as advised
 Do not touch the treated area
If scabbing occurs do not remove it
Take painkillers as prescribed by the doctor
Apply sunscreen religiously
Do not wash the treated area with hot water
Protect the treated area from dust and excess sweat
For the best skin whitening treatment in Patel Nagar, Delhi at affordable cost, Visit Clinic Skin Essence!
Frequently Asked Questions
 Individuals suffering from heart-related problems and autoimmune skin conditions.
 People suffering from recurring fever or cold sores.
 People who are more likely to develop keloidal or hypertrophic scars should avoid chemical peels for skin whitening.
One should avoid scrubbing after laser toning or chemical peel treatment as it can damage the skin. After these treatments, the skin must be allowed to properly heal and one should not rub, scratch or pick the treated area. One can apply mild cleansers and avoid the application of harsh exfoliating agents.
It is very important to protect the skin from sun damage before the treatment.
Do not exfoliate the skin 6-7 days before the treatment.
Book An Appointment
We are taking full precautions at the clinic against COVID-19. Online and Physical consultations are available to assist our patients.
Book an appointment by calling on the given numbers:
Patel Nagar: 011-47062167, +91 9716686756
Online consultation timings
Monday - Sunday : 10:00 AM to 8:00 PM
Thursday : Closed!