Clinic Skin Essence : Best Dermatologist / Skin Specialist in Delhi
Clinic Skin Essence, located in West Patel Nagar, New Delhi, is one of the most renowned and trusted skin clinics in Delhi. Over the past few years, Clinic Skin Essence, has emerged as the epitome of Skin and Haircare. At Clinic Skin Essence, the best skin clinic in Delhi, we understand the aspirations to look and feel good across the ages and regardless of gender.

Our team of expert doctors Dr. Parmil Kumar Sharma and Dr. Anu Kapoor, Best Dermatologist in Patel Nagar, Delhi work tirelessly to provide you with the best and unique skincare customized to your skin type. Dr. P.K Sharma has carved a niche for himself in the field of Hair Transplants over the years. His extremely satisfying results coupled with affordable pricing has made him one of the most sought after hair transplant specialists in Delhi.

Dr. Anu Kapoor is a renowned Facial Aesthetics Specialist in Delhi. She believes in the concept of aging gracefully and is known for natural, soft and gorgeous results. Her vision and expertise of facial features and extensive knowledge about Injectable and Non-Invasive Anti-Aging treatments translate into beautiful looks and happy patients.

The dynamic duo of Dr. P.K Sharma and Dr. Anu Kapoor, Best Dermatologist in Delhi along with their team of trained therapists and staff also specialize in skin disorders like Psoriasis, Acne, Melasma, Vitiligo, Eczema, Fungal Infections and many more. Being the best skin treatment clinic in Delhi, our services include Chemical Peels, Laser Hair Reduction, Q Switched Laser Toning for Fairness and Pigmentation, Skin Tags and Wart Removal, Growth Factor Therapy for Hair Loss and Facial Rejuvenation, Acne, Acne Scars Treatment and Dermatosurgical Treatments like Ear lobe repair and Mole removal.

Read More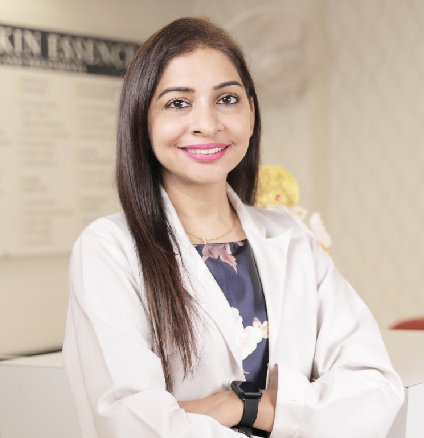 Dr. Anu Kapoor
MBBS, DDVL, DNB - Dermatology & Venereology
Dr. Anu Kapoor, Best Skin Specialist in Delhi, started her medical career in 2000 when she joined MBBS at Kasturba Medical College, Manipal University. During her tenure there, she was attracted to Dermatology as a specialty. She did her post-graduation in Dermatology Venereology and Leprology from JJM Medical College Davangere Karnataka in 2007 where she amassed a vast knowledge about skin and hair disorders and their treatments. She developed a strong connection with her patients and learned how to effectively treat and manage a variety of skin problems. Later, she joined the prestigious Post Graduate Institute of Medical Sciences, Rohtak for higher studies. Over there she was drawn towards cosmetic concerns of patients like Acne Vulgaris, Melasma, Hair Loss etc. Dr. Anu also wrote a thesis on the use of chemical peels in acne vulgaris. Her in-depth knowledge enables her to provide optimum results to her patients and makes her one of the most trusted skin specialist in Delhi. She then worked for three years in Dr. BSA Hospital, Rohini, New Delhi in the Dermatology and Venereology OPD where she effectively managed hundreds of Skin and Hair diseases. She also handled Dermato Surgical procedures, Skin lightening treatments, and Acne Peels and Medical Management.
Read More
Dr. Parmil Kr. Sharma
MBBS, MD - Dermatology, Venereology & Leprosy
Dr. Parmil, a leading best hair transplant specialist in Delhi, started his medical career in 2002 when he joined MBBS and he developed a keen interest in dermatology there itself. He is a strong believer in the fact that good skin and hair can make a huge difference in the personality and confidence of a person. Dr. Parmil (now a renowned skin & hair specialist in Delhi) did his post-graduation in Dermatology, Venereology, and Leprology from the prestigious Post Graduate Institute of Medical Sciences, Rohtak. Over there he gained vast knowledge and experience about thousands of skin conditions, hair disorders, and dermatosurgical procedures. He has a special interest in the use of Chemical Peels in Pigmentary disorders like Melasma about which he wrote a thesis also. After the completion of his post-graduation, he joined the esteemed Dr. Ram Manohar Lohia Hospital PGIMER where he spent 3 years honing his skills as a dermatologist in Delhi. It was there that he developed a keen interest in androgenic alopecia and thus gained expertise in the procedure of Hair Transplant. He mastered the art of both FUT and FUE techniques of hair transplants in Delhi which have translated into natural and gorgeous results over the years.
Read More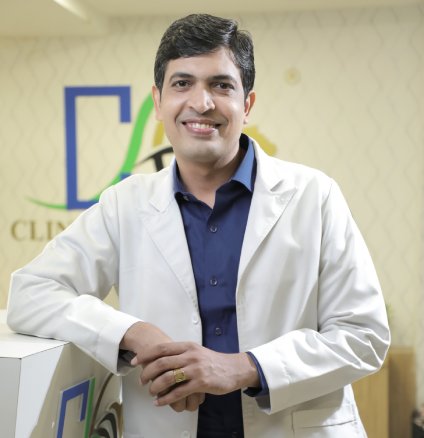 Featured Services
Professional and advanced treatments to achieve flawless, radiant skin, body and hair.
20,000+
Years of Experience
20,000+
Acne/Pigmentation
Why Patients choose
Clinic Skin Essence
Advanced and latest laser technology

At Clinic Skin Essence, we are equipped with the most sophisticated and advanced lasers including Q Switched laser for skin toning, Diode laser for hair removal and Fractional CO2 laser for acne scar management. We strive to bring to you the best and world class technologies for excellent results.

Experienced and patient friendly doctors

Dr. Parmil Kumar Sharma and Dr. Anu kapoor ,being young dermatologists themselves connect with their patients in a friendly and approachable manner. Both the doctors combine their vast knowledge and technical expertise with an understanding of the skin care requirements of the millennial crowd as well as the older generation to give their patients best possible results.

State of the art infrastructure

Affordable pricing

Our treatments are not only efficient but pocket friendly as well.

Helpful and efficient staff

Comprehensive skin and hair care available
Real Results
ACNE.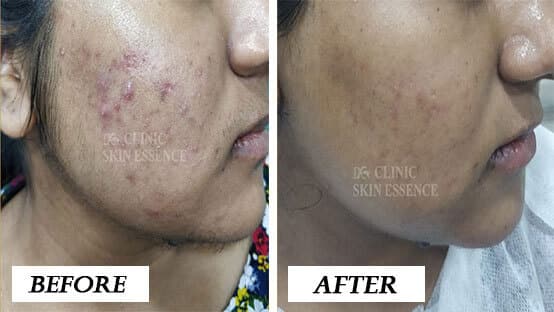 DERMAL FILLERS.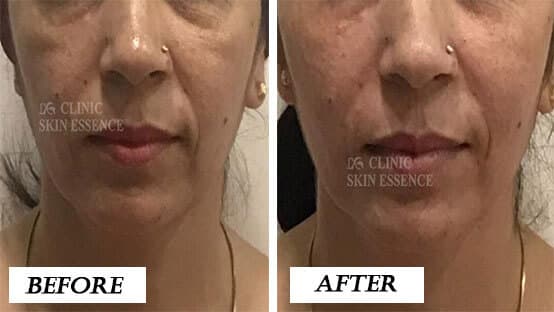 *Opinions / Results may vary from person to person.
Written Testimonials
A

Arun Singh

5google .

Having an great experience of hair transplant.excellent service and latest technology used one of the best hair transplat clinic

*Opinions / Results may vary from person to person.
A

Ashish Srivastava

5google .

 Best Laser Hair Removal clinic in Delhi as it was Reasonable and Affordable in terms of Price and Treatment, their centre is near to my home East Patel Nagar. I would like to recommend to all the citizen and common people in Delhi, Noida, Ghaziabad, Gurgaon to visit their Hospital.

*Opinions / Results may vary from person to person.
M

Meenakshi Kapoor

5google .

 Doctors are extremely courteous and helpful..Thank you for my glowing skin doc..Highly recommended! !

*Opinions / Results may vary from person to person.
Book An Appointment
We are taking full precautions at the clinic against COVID-19. Online and Physical consultations are available to assist our patients.
Book an appointment by calling on the given numbers:
Patel Nagar: 011-47062167, +91 9716686756
Online consultation timings
Monday - Sunday : 10:00 AM to 8:00 PM
Thursday : Closed!