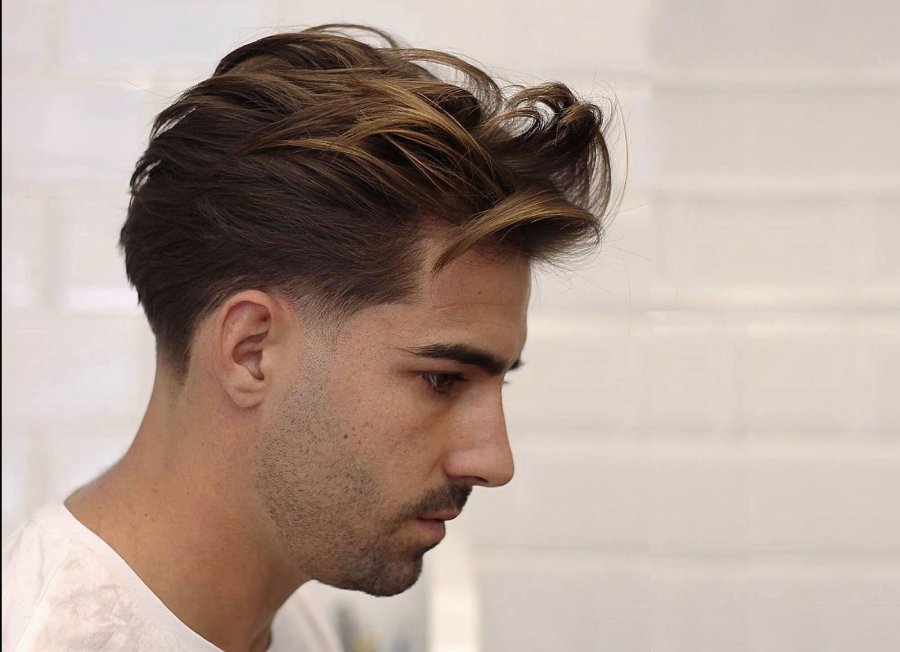 Dr. Parmil Kr. Sharma : Best Hair fall Doctor in Delhi
Hair Fall Treatment Overview: Treatment, Procedure, Signs And Symptoms, Factors, Diagnosis, Cost, and FAQs
Hair loss is also termed as "baldness or alopecia". The average hair loss can be 50-100 hair strands in a day. In men, more hair loss can lead to forming bald spots on the head and in women, hair loss can be seen by the thinning of hair on their topmost area of the head.
Hair loss is a condition that can seriously affect someone's self-confidence by changing their looks. Hair loss can occur in men, women and even children. It can be caused due to heredity, hormonal alterations, and medical conditions or as a side effect of certain drugs. The most common reason for hair loss is heredity. Hair loss can be prevented by following and maintaining good hair hygiene, proper nutrition (a good diet), maintaining hair health, regular oiling, no alcohol consumption, no smoking, and using chemical-free shampoos, says the best hair fall doctor in Patel Nagar, Delhi at Clinic Skin Essence.
Hair loss is also known as alopecia when the growth rate of hair slows down.
Hair loss can be divided into the following types:
1. Involutional Alopecia
It refers to natural thinning of hair that occurs at a slow rate with increasing age, as most of the hair goes into the resting phase of the hair growth.
2. Androgenic Alopecia
This is a genetic condition that can affect both men and women. In men, hair loss begins through a receding hairline eventually creating bald patches which is known as male-pattern baldness. In women, hair loss occurs by the thinning of hair generally after their forties, called female-pattern baldness.
3. Alopecia Areata
This is an autoimmune disorder that begins suddenly and causes hair loss in the form of patches in children and young adults. It is total hair loss and in many cases, the hair can regrow on its own after a year.
4. Trichotillomania (Trich)
This condition mostly affects children, which occurs due to psychological disorders (hair-pulling disorder). In this condition, the patient pulls out their hair from the scalp, eyebrows, and other body areas.
5. Telogen Effluvium
This is a type of scalp disorder and this condition occurs when the hair growth cycle is altered (shock and trauma pushes the hair to telogen phase) and causes thinning of hair on the scalp for a small-time period.
6. Scarring alopecia (Cicatricial Alopecia)
It is a group of inflammatory conditions and disorders such as folliculitis, cellulitis, and acne caused scarring that leads to irreversible hair loss and destroys the ability of hair for regeneration (destruction of the hair follicles).
Signs and symptoms of Hair Loss
Hair loss in patches or clumps
Thinning of hair
Hair can be broken easily and become brittle
Full-body hair loss
Bald patches or spots
Sudden hair loss
Thinner ponytail
Visible receding hairline
Potential factors that cause Hair Loss
Stress or trauma
Pregnancy
Hormonal changes
Heredity
Excess intake of vitamin A
Drugs and chemotherapy
Malnutrition (Iron and Vitamin D)
Radiation therapy to the head
Medical conditions like lupus, diabetes, anaemia, eating disorder and iron deficiency
Cosmetic products such as hair dyes, perming, leaching and excess use of chemical shampoo can cause hair thinning by making it weak and brittle
Deficiency of vitamin B and D can cause hair loss
Diagnosis for Hair Loss
When symptoms, medical history, and heredity of a person are known then certain blood and diagnostic tests are performed for determining the root cause of hair loss problems. Some of the tests are blood tests (Complete Blood Count), physical hair pull tests, light microscopy, and scalp biopsy.
Various treatments that can help to treat hair loss problems are:
1. Growth Factor Treatment
This therapy is carried out in three steps. In this therapy the blood of a person is drawn, processed and injected into the scalp. The growth factors are obtained from this process that is required for hair growth. Growth Factor treatment provides natural growth of hair by improving blood supply into the hair follicles and providing the essential nutrients to the hair follicles.  It increases the thickness of the hair shaft and improved hair density. This method also effectively works for problems like healing injured muscles, tendons, ligaments, and also provides skin rejuvenation by boosting collagen production and skin healing process.
Side effects:
Infection
Scar tissue
Calcification at injected sites
Blood nerves and vessels can get injured
 When performed by an expert and qualified dermatologist, there are very rare chances of occurrence of these side effects.
2. Mesotherapy
This therapy uses injections of vitamins, growth factors, hormones, biotin, minoxidil, enzymes, bio-active molecules, silicon and other essential ingredients that can be useful for treating various hair loss problems. During hair loss treatment plant extracts, vitamins or other drugs such as minoxidil are introduced into the scalp to correct the hormonal balance into the hair follicles, improve blood circulation and provide nutrients essential for hair growth. This procedure promote hair growth and make them denser, longer, and healthier. 
Side effects:
Pain
Itching
Redness
Infection
Swelling
Sensitivity
These are temporary side effects which mostly subside on their own within a few days to a week.
3. Hair transplantation
People suffering from Androgenic Alopecia and severe baldness can opt for the hair transplant procedure. FUT (Follicular Unit Transplantation) and FUE (Follicular Unit Extraction) are the most common hair transplant procedures that provide the best and effective results. Hair follicles are extracted from the back of the donor area of the head and the grafts are transplanted in the recipient site. The treatment provides the best results and one can get a better yield of hair growth and long-lasting results.
4. Low-level Laser Therapy (LLLT)
This therapy involves light and heat treatment. It is helpful for both men and women to stimulate hair growth. The main mechanism during LLLT is the process of stimulating epidermal cells present in the hair follicles. This allows shifting of hair follicles in the growth phase of the cycle again.
5. Anti-androgen
Hormones such as androgen and other male hormones can cause hair loss in women. Women who are unresponsive for mesotherapy or minoxidil may benefit from anti-androgen medicines. Anti-androgen drugs are helpful for women suffering from polycystic ovary syndrome (PCOS) because they have a high production of androgen.
Side effects:
Depression
Fatigue
Weight gain
Loss of libido
6. Iron supplements
In some women, hair loss can also occur due to iron (Fe) deficiency. After blood testing iron supplements might be prescribed by the doctor to reduce and manage iron deficiency as well as hair loss.
Frequently Asked Questions
Book An Appointment
We are taking full precautions at the clinic against COVID-19. Online and Physical consultations are available to assist our patients.
Book an appointment by calling on the given numbers:
Patel Nagar: 011-47062167, +91 9716686756
Online consultation timings
Monday - Sunday : 10:00 AM to 8:00 PM
Thursday : Closed!