Considering Hair Transplant? Read this blog first!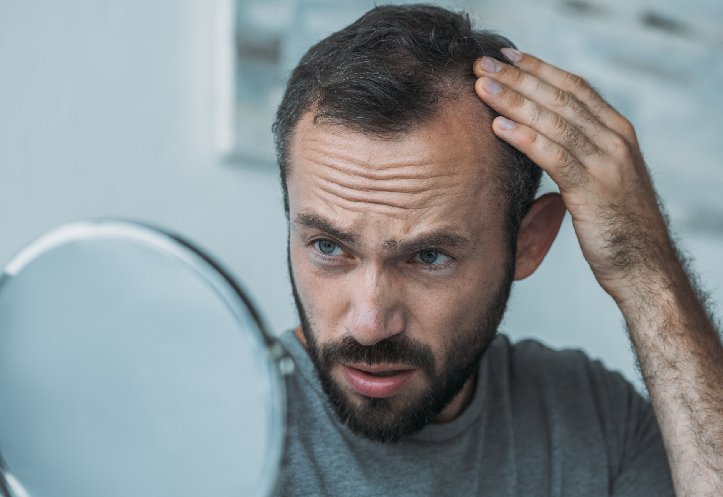 03 Jan 2022 / Posted by clinic skin essence
Considering Hair Transplant? Read this blog first!
Hair loss or baldness is definitely a troublesome condition as it affects one's appearance as well as self confidence. But, deciding to undergo a hair transplant surgery can also be difficult. It is because of the fear of the 'surgery' and the myths associated with this procedure.
So, in this blog Dr. Parmil Kumar Sharma, an expert trichologist in Delhi, has shared full information about hair transplant surgery to help people make an informed decision.
First of all, let us know what is hair transplant?
Hair transplant is a surgical procedure, which is done to treat baldness. In this procedure, hair follicles are taken from the back of the head and grafted into the bald part (front and the sides) of the head. Hair transplant surgery is a safe and effective procedure to regrow lost natural hair.
What are the reasons of permanent hair loss or baldness?
The main causes of baldness are:
Heredity
Hormonal changes
Medical conditions
Aging
Nutritional deficiencies
Dr. Parmil Kumar Sharma who is a renowned Hair Transplant Specialist in Delhi (Patel Nagar) says that in many cases heredity plays a major role in baldness. And, this reason can trigger baldness even at a young age i.e. in 20s.
There are two main methods of hair transplant surgery:
Follicular Unit Transplantation (FUT)
Follicular Unit Extraction (FUE)
Follicular unit transplantation is also called the strip method. In this procedure, the donor hair is trimmed and a narrow band is surgically removed. With this donor band, the hair follicles are dissected into individual grafts or into smaller units, and then implanted in the bald area of ??the head. This procedure is very beneficial for those patients who require more number of grafts.
When we talk about Follicular Unit Extraction, it is a non strip method and a modern procedure of hair transplant. In this procedure, the hair follicles are separated from the scalp individually. Then these hair follicles are grafted into the bald areas where small cuts or holes have been made with a sharp tool.
Who is the ideal candidate for these procedures?
The patient's age should be between 25 to 65 for hair transplant.
The patient needs to be healthy.
Your hair transplant will depend on the type of hair loss you have.
The amount of hair should be sufficient for hair transplant.
Is hair transplant painful?
No pain is felt during the hair transplant procedure as anesthesia is given before this procedure. However, slight discomfort and pain may be felt after the procedure, which is controlled with painkillers prescribed by the hair transplant surgeon.
What you may not know!
The results obtained from hair transplant are for life time. Yes, that's true!
Transplanted hair does not fall, but it is possible for the remaining natural hair to fall out. Our natural hair responds a lot to hormonal and genetics factors. Usually, the hair starts falling from the forehead first which is known as 'Frontal Baldness'. In such a procedure, hairline creation plays an important role. Now that many young men are facing hair loss issues, they are getting hair transplants at a young age to maintain their appearance. It is possible for these men to experience crown baldness and/or balding sides at a later stage. So, another sitting of hair transplant will be needed to address this issue.
One must know that hair transplant surgery is a planned procedure, and should only be performed by a hair transplant specialist only!
Hair Transplant surgeries at Clinic Skin Essence are performed by Dr. Parmil Kumar Sharma, an experienced hair transplant surgeon in Delhi. Hence, one can rest assured of the safety and optimum results.
Hope this blog was informative and useful for you all. For any further information about hair loss treatments in Delhi, please feel free to get in touch with us at +91 9716686756 or write to us at info@clinicskinessence.com.