Best Acne Scar Removal Treatment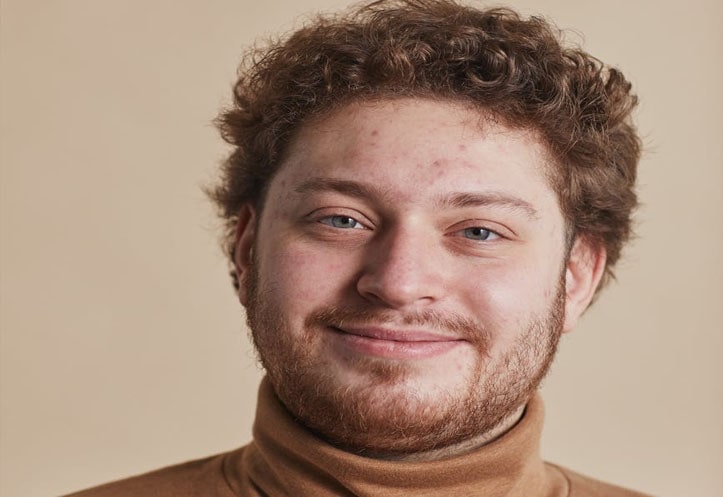 29 May 2021 / Posted by clinic skin essence
Desire to achieve acne scar-free skin?
Opt for the best acne scar removal treatment provided by expert Skin Doctors in Delhi, Dr. Anu Kapoor and Dr Parmil Kumar at Clinic Skin Essence.
Acne affects people of all ages and is a very common skin disorder that affects many people worldwide. Acne can range from the occasional pimple to extreme, ongoing breakouts, and these breakouts lead to anxiety and depression in the affected individual. Severe acne often leads to small permanent depressions or indentations on the skin surface called acne scars. It can also occur due to delayed treatment or external factors like picking or scratching the active acne or pimples. The more severe the acne, the more dark and visible the scars can be. One must treat their acne early or at the initial stage to avoid any type of permanent damage to the skin.
Acne scars are the outcome of inflamed and untreated acne. The skin pores often get swell due to acne formation and affect deeper skin tissues by destroying collagen. In some cases, medium to dark-skinned individuals experience spotted skin after the acne resolves as the inflammation causes damage to the pigment-producing cells, and this leads to dark spots on the skin.
The skin healing process involves the production of collagen fibers that helps to smoothen the skin surface but is not able to give results as before. Acne scars can vary in appearance and texture, depending on the type and severity of the original acne lesions.The acne scars appear in different forms, such as atrophic scars, keloid scars, and rolling scars that affect the overall skin appearance.
The best acne scar treatments in Delhi
Scarring is often stubborn to treat and requires time as well as the right treatment method. Dr. Anu Kapoor and Dr Parmil Kumar Sharma at Clinic Skin Essence in Delhi provides the best treatment methods to manage acne scar condition
1. Microneedling Radiofrequency (MNRF)
It is an advanced version of traditional microneedling. Instead of a handheld microneedling (dermaroller) device here we use a handpiece that creates microchannels in the skin and then delivers radiofrequency energy in the dermis layer of the skin. It not only improves the skin texture but also helps in skin tightening.
2. Dermabrasion
The treatment removes acne scars by promoting new skin regeneration and revitalization as it works in the deeper skin layer. This treatment also unclogs the pores and helps to remove the dead skin cell and excess oil from the skin. So, it is also beneficial in preventing new acne breakouts. 
3. Subcision
It is a great technique to treat the depressed acne scars. It uses a hypodermic needle to break the fibrotic strands beneath the skin. It triggers skin's healing response and also promotes collagen production. Eventually one gets a smooth skin texture.
4. Dermapen
This works best not only for acne scars but also for surgical scars and stretch marks as well. The dermapen creates very tiny punctures in the skin and improves collagen & elastin production in the skin. It is an advanced microneedling device that allows deeper penetration by causing minimal injury.
5. Dermaroller with growth factors
It is one of the best combinations of cosmetic treatment in which an instrument with microneedles covering the roller is used, followed by growth factor therapy. First, the dermaroller is rolled over the skin, and then the patient's own growth factors that are extracted from their blood are applied to the treated area. This provides the required growth factors and cytokines that accelerate the process of healing. The skin is able to
repair itself at a faster rate after the scars are punctured by micro-needling.
6. Chemical peel (TCA CROSS)
The skin layers are removed by using chemical solutions of different strengths (superficial, medium, and deep peels). Some of the chemical peels are salicylic acid, glycolic acid, phenol, and trichloroacetic acid. The peels remove congestion from the skin, remove dark spots, pigmentation, and promote the growth of new skin cells by removing the dead cells and offer one with brighter scar-free skin. TCA CROSS is one of the most preferred chemical peels when it comes to acne scar treatment. TCA stands for trichloroacetic acid and CROSS means chemical reconstruction of skin scars. It stimulates collagen production by triggering an inflammatory reaction on the skin. For better results
it can be combined with other scar treatments as mentioned above.
7. Dermal filler
These are injectable drugs that are synthesized using certain materials to restore skin volume and help to naturally plump up areas of scarring. Natural fillers include hyaluronic acid (found in cartilage and skin) and calcium hydroxylapatite (a mineral of bones). Synthetic materials that can be used as fillers include Poly-L-lactic acid and Polymethylmethacrylate beads. The fillers are used to boost collagen production and provide volume in the skin area that lacks enough volume, and this makes it the best treatment for depressed, pitted, and sunken scars. The results of this treatment may be temporary. This treatment modality is preferred when the patient wants to fill in the deep scars for a special occasion and can not afford the downtime which is associated with treatments like microneedling and laser skin resurfacing.
8. Topical creams
For mild acne scarring, some over-the-counter creams are prescribed. These creams contain mild exfoliants that remove the superficial layer of skin as well as dead skin cells. Moreover, the fuller skin volume is provided by other ingredients that hydrate the skin cells to reduce scarring. Some ingredients that lighten acne scars are vitamin C, rosehip oil, niacinamide, ret-in-oids, lactic acid, and azelaic acid. 
Clinic Skin Essence uses cutting-edge laser and advanced medical technology to cure acne scars and pigmentation concerns. If one is suffering from red, brown, dark, hypopigmented, hyperpigmented, elevated, or depressed and sunken acne scars, they can visit Clinic Skin Essence to get the personalized treatment to remove their acne scars. For more information, book an appointment with Dr. Anu Kapoor and Dr Parmil Kumar Sharma to know more about acne scar removal treatment cost in Delhi.