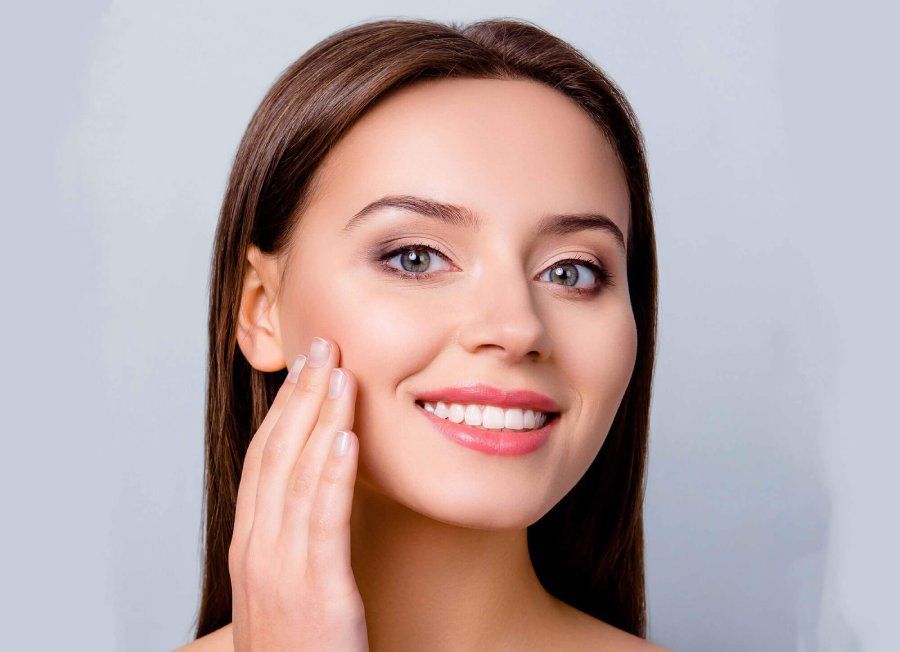 Mesotherapy for Skin Treatment in Delhi
Mesotherapy Treatment For Skin Overview: Treatment, Procedure, Composition, Conditions, Benefits, Cost, Aftercare and FAQs
Transform the dull and dry skin into bright and youthful skin with mesotherapy.
Mesotherapy is a non-surgical procedure that works best in revitalizing and moisturizing the skin. This technique is used for recovering and rejuvenating the dull and tired skin. Mesotherapy is a very old and popular medical technique used for various medical purposes like to provide relief from sports injuries, blood circulation, joint pain, and treat vascular and infectious diseases. The main aim of mesotherapy is to penetrate the unique ingredients deep inside the skin area where topical creams cannot reach. This technique improves the poor blood circulation and inflammation, which are responsible for many skin problems.
Composition of Mesotherapy special solution
Mesotherapy injections consist of hyaluronic acid, coenzymes, peptides, vitamins, amino acids, minerals, serum, micro-circulation regulators, brightening agents, antioxidants, plant extracts, trace elements, biologicals, and growth factors. These ingredients are customized according to patient concerns and help maintain healthy skin and combat the signs of aging.
Mesotherapy treatment helps to replenish the lost collagen, elastin, hyaluronic acid, and promote skin tightening, and it also fills the crevices and smoothens the skin texture.
Conditions treated by Mesotherapy
Mesotherapy helps to remove unwanted pigmentation, sunspots, acne, acne spots, and melasma
Superficial lines and wrinkles can also be treated with mesotherapy
Stretch marks treatment
Hair loss, androgenic alopecia and telogen effluvium
The treatment makes the skin look nourished and rejuvenated by promoting collagen production and also stimulate skin metabolism, and makes the skin look glowing, radiant, hydrated, and firmer. This non-surgical skin rejuvenation method works by repairing damaged connective tissue. Apart from treating various concerns of the face mesotherapy also helps in treating hair loss and thinning.
About 6-8 sessions are advised, and touch up sessions are recommended to get long-lasting results. This treatment can be combined with dermal fillers and anti-wrinkle injections to enhance the aesthetic result of this treatment.
Benefits of Mesotherapy
Deep hydration and nourishment
Mild firming action
Bright and healthy-looking skin
Tightening and rejuvenation of the skin
Enhanced skin elasticity
Improved under eye area
Improved volume and complexion of the skin
It also helps to reverse age-associated signs and protects the skin from pollution, sun exposure, stress, and lifestyle factors
What makes Mesotherapy an ideal choice for skin rejuvenation
Mesotherapy helps maintain skin hydration and makes it firm and healthier
A high concentration of products such as vitamins, serums, and other nutrients enters into the skin by microinjections results in refreshed and rejuvenated skin.
Mesotherapy is non-invasive and works as a brilliant anti-aging treatment
Mesotherapy helps to brighten the skin tone by addressing pigmentation related problems
Hyaluronic acid and other hydrating solutions helps to provide volume in the target skin areas
Antioxidants and amino acids show an anti-inflammatory effect and improve skin healing
The Procedure of Mesotherapy
Mesotherapy treatment can be performed with different techniques like microneedling and by needle injections.
In the injection method, a non-invasive trans-dermal injection that contains vitamins, hyaluronic acid, amino acid, peptides is delivered into the target skin layer, and it makes the skin hydrated, nourished, and helps to restore skin plumpness and radiance.
When the microneedling device is used, it causes controlled micro-injury to the skin with the help of tiny needles. This helps the unique (customized) solution to reach the desired skin depth, and boost collagen production.
This might take around 15-30 minutes. The skin appears fresh and radiant immediately after the procedure and results keep improving over a period of a few weeks. After the treatment, moisturizer and sunscreen are applied. Makeup should be avoided for one day.
After treatment care
No downtime is required for the treatment because it is a non-invasive therapy. People can return to their regular work after the treatment. One must also protect the treated area from direct sunlight (apply sunscreen), excessive heat, dust and humidity.
Frequently Asked Questions
To manage discomfort during the treatment a numbing cream is applied before the treatment. Some of the patients report minor pain or discomfort during the procedure that usually subsides within a few hours after the treatment.
One can resume their normal activities right after the Mesotherapy treatment, as there are no sutures or incisions involved in this procedure.
Pregnant women, breastfeeding women, people taking blood-thinning medications or insulin, having cardiac problems, severe renal or liver disease, allergic to certain products, and those who have unrealistic expectations with the procedure are not considered ideal candidates for this procedure.
Book An Appointment
We are taking full precautions at the clinic against COVID-19. Online and Physical consultations are available to assist our patients.
Book an appointment by calling on the given numbers:
Patel Nagar: 011-47062167, +91 9716686756
Online consultation timings
Monday - Sunday : 10:00 AM to 8:00 PM
Thursday : Closed!