Advanced Skin Rejuvenating Treatments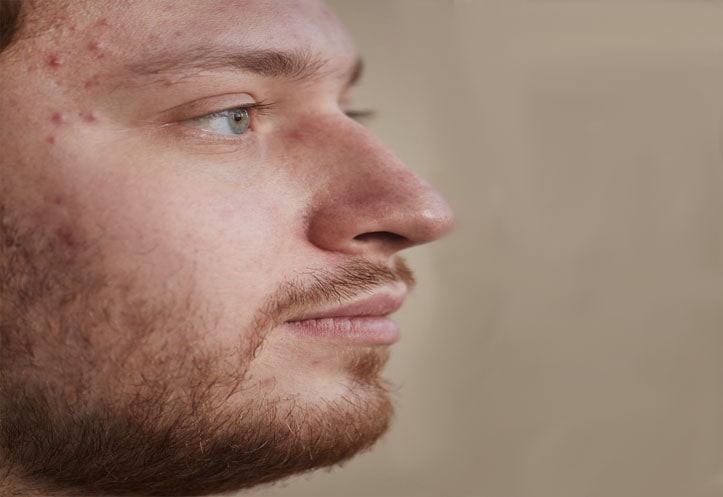 29 May 2021 / Posted by clinic skin essence
As the skin is the outermost part of the body a lot of external factors like pollution and sun exposure can affect skin health. Also, our skin experiences several changes with age and hormonal disturbances. These factors can cause skin dullness, pigmentation, acne, wrinkles, sagging and the list goes on.

Advanced Skin Rejuvenating Treatments are those dermatological treatments that can help one to get back radiant, brighter, and youthful-looking skin.

People who dream of looking youthful and want to revitalize their appearance can opt for different skin rejuvenating treatments at Clinic Skin Essence provided by the best skin specialists in Delhi namely Dr. Anu Kapoor and Dr. Parmil Kumar Sharma. These are non-surgical and non-invasive skin rejuvenating procedures that are proven to be very effective. As no incisions are involved these procedures have minimal to no downtime.

Some of the most popular Skin Rejuvenating Treatments provided by the Best Dermatologists in Delhi at Clinic Skin Essence are as follows
1. Chemical Peel
This method focuses on skin exfoliation wherein an acid solution is applied (usually trichloroacetic acid, glycolic, lactic, mandelic, and salicylic) that dissolves the superficial skin cells and removes the skin epidermis (outermost skin layer). The type of peel used and its strength determines the penetrating capability and results of the chemical peel treatment. Mostly, it is used to treat superficial scarring, discoloration, age spots, wrinkles, and pre-cancerous skin growths. The treatment removes the dead skin cells, dark spots, boosts collagen production, promotes new skin cell growth, and offers more youthful-looking skin.
 2. Dermal Filler or Soft Tissue Filler
This is one of the best anti-aging and skin volumizing treatments. Dermal fillers such as calcium hydroxyapatite, polyalkylimide, hyaluronic acid, polylactic acid, and PMMA can be used. These are directly injected into the target area to provide anti-aging benefits i.e. providing volume to the sunken area of the face. It helps in softening facial creases, improving scarring, enhancing shallow contours, giving fullness to thin lips, jawline definition, cheek volume, and improvement in the tear trough.
3. Laser Toning 
This is one of the most amazing skin rejuvenating treatments that smoothens, tightens, and provides an improved and even skin tone. Hence, it is quite popular amongst both men and women as the best skin-lightening treatment in Delhi or the best skin brightening treatment in Delhi.  Skin conditions such as acne marks (scars), pigmented birthmarks, freckles,melasma, spider veins, tanning ,uneven skin tone and blemishes are all treatable because of the target specificity of laser treatment. The main aim of laser toning is to deliver highly intensified light energy to particular skin cells that causes heating effect and removal of the damaged skin layers. As the underneath skin layers are invigorated, it results in more collagen and elastin production that helps in regaining a firmer, softer, smoother, and brighter skin. 
4. Carbon Laser Peel
This is a quick and effective procedure to treat acne, clogged or enlarged pores, photoaging, and oily skin. It makes use of heat, not chemicals, to give desired results. In this method, the dermatologist applies liquid carbon to the skin that works to absorb the dead skin cells, dirt, and oils from skin pores. As soon as it gets dried, a laser (Nd:YAG) is passed over the skin that heats the subdermal tissue. This results in collagen production as well as fragmentation of the carbon into fine particles. The laser device contains a smoke evaporator that is lastly used to remove the carbon along with the attached impurities and debris.
5. Mesotherapy
This treatment helps in reducing inflammation and improving blood circulation by injecting vitamins, hormones, plant extracts, and enzymes through fine needles directly into the skin mesoderm (middle layer). This treatment is also beneficial for alopecia treatment, lightening of pigmented skin, and overall skin rejuvenation. At Clinic Skin Essence, the ingredients are also customized according to patient concerns and help one achieve healthy skin and combat aging signs by improving collagen production and hydration.
6. Vampire Facial
This method makes use of the patients' own blood components to promote the healthy activity of skin cells. The skin is injected with the patient's own growth factors with or without a  hyaluronic acid filler to reduce aging signs, fine lines, diminish acne scars, improve skin tone, and promote nutrient flow to improve the overall skin appearance.
7. Thread lift 
With thread lift treatment, one can achieve a youthful-looking appearance without undergoing any surgery. The treatment uses biodegradable threads that tighten the loose skin by boosting collagen production. It results in a subtle but noticeable lift of the skin. This treatment provides an instant lift to the skin, corrects sunken skin area, and makes a face look tightened and slimmer. The threads add support to the tissue present underneath the skin and make the facial contour look more beautiful. The pulling of skin back also combats aging by promoting collagen upsurge to treated areas during the skin healing response. 
These are only a few of the available skin rejuvenation treatments at Clinic Skin Essence. To learn more about skin rejuvenation treatments or other skin treatments meet the leading skin doctors in Delhi. pls mention both drs name.