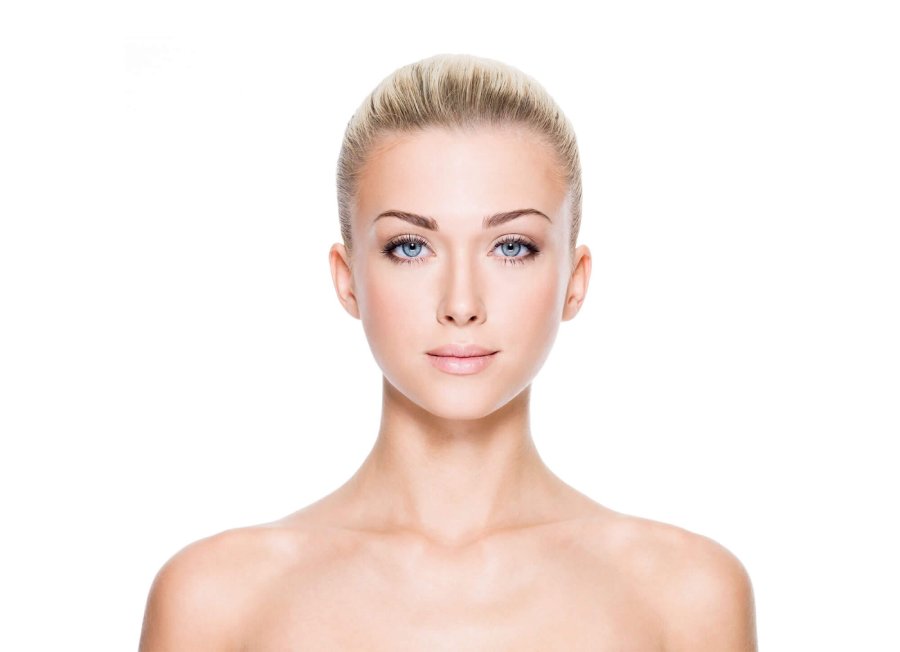 Thread Lift
Thread Lift Treatment in Delhi
Thread Lift Treatment Overview: Treatment, Procedure, Types, Causes, Benefits, Cost, Postcare and FAQs
Skin tissue becomes thin, saggy, and wrinkled when adversely affected by stress, pollution, hormonal imbalance, chemically treated cosmetics or due to natural aging process. These skin-damaging factors lead to breaking down of essential skin proteins, collagen, and elastin that are responsible for maintaining skin health, structure and youthfulness. As a result, premature signs of aging like wrinkles, creases, skin folds, fine lines, marionette lines, smile lines, and sagging skin become more apparent and make one look aged, tired and dull.
A thread lift is a safe, effective, less invasive, and non-surgical facelift treatment. In this technique, temporary sutures are used to provide visible lift and anti-aging benefits to the skin. This treatment reduces folds or sagging from the visible skin area and also contours the shape of the face and helps achieve a rejuvenated look.
In this treatment, threads containing barbs help to grab and lift sagging skin. Threads cause skin tightening and also provide a lift to the sagging area of the skin when they enter inside the skin and help to achieve a revitalized appearance.
Frequently Asked Questions
The result of the treatment lasts until the threads completely dissolve. In most individuals, the results last about 8-15 months. Additional sessions help to maintain long-lasting results.
This treatment stimulates collagen production, improves cell renewal and skin texture, and provides instant skin tightening and lifting.
This treatment is effective in treating:
 Marionette lines
Sagging skin
Nasolabial fold
Jowls
Double chin
Eyebrow
 Neck
Sagging cheeks
Full face droopiness
This treatment requires skills and knowledge to deliver the best, safe, and natural-looking results.
There is minimal to no downtime associated with this procedure, and one can resume their normal daily activities right after this procedure. Mild swelling and bruising may occur post procedure which usually diminishes within a few hours.
Book An Appointment
We are taking full precautions at the clinic against COVID-19. Online and Physical consultations are available to assist our patients.
Book an appointment by calling on the given numbers:
Patel Nagar: 011-47062167, +91 9716686756
Online consultation timings
Monday - Sunday : 10:00 AM to 8:00 PM
Thursday : Closed!
Types of special threads used during Thread Lift
1. Polydioxanone (PDO): Polydioxanone threads are a type of synthetic biodegradable polymer. PDO threads take about six months for absorbing into the body through hydrolysis and work by producing more collagen in the targeted area by triggering fibroblasts. PDO threads are of three types:
i. Mono threads: These threads are smooth, and they don't have barbs and are anchored at a specific site on the face. The main aim of mono threads is to tighten and provide a small lift to the sagging skin and improve open pores, mild acne scars, skin texture and make the skin more firm and smooth.
ii. Screw threads: These threads help restore volume to sunken area of the skin.
iii. Cog threads: These threads consist of barbs that help to lift sagging skin.
Collagen production around the threads and barbs supports the restoration of lost skin volume, provides an improvement in the skin texture and elasticity that gives natural aesthetic results.
2. Polylactic acid (PLA): They are made up of a biocompatible polymer of lactic acid (these threads are also used in various applications like sutures and orthopedic pins). These threads are resorbable and produce collagen more than PDO threads. They are effective for about twelve months.
3. Polycaprolactone (PCL): They are monofilament suspension threads composed of caprolactone synthetic material. They are effective for a longer time than PDO and PLA threads. They trigger collagen production that provides support to the skin and tightens the skin as well. They give more revitalized, firm, and moisturized skin for a longer duration.
4. Barbed threads: These threads can be uni-directional, bi-directional, and cogged threads.
5. Non-Barbed threads: These threads can be monofilament plain and monofilament spinal or screw threads.
Collagen and Hyaluronic acid are produced by the body when the threads break down inside the skin. Several factors such as age, treatment area, and the patient's desired goals help to determine the appropriate thread to be used for a particular candidate.
Benefits of Thread Lift
Thread lift treatment is a non-surgical procedure that does not require general anaesthesia administration. Local anaesthesia is provided to the patient to numb the facial area, and this helps to manage pain and discomfort during the procedure.
Following steps are involved in the thread lift treatment:
Cleaning the skin on targeted area and administration of anaesthesia
Marking of the skin
A fine surgical needle is used to deliver the thread inside the skin by making tiny incisions
In the next step, the thread is pushed within the subcutaneous area of the facial skin
After successful insertion of the sutures into the underlying facial tissues, it provides with effective tightening
Ideal candidates for Thread Lift
Suffering from early signs of aging especially sagging skin
Must be above 18 years of age
Have realistic expectations with the treatment
Want to diminish wrinkles, fine lines, sagging skin in the face, neck and chest areas.
Older patients who are unable to undergo surgery due to medical reasons can opt for a thread lift as a better alternative
Not suffering from autoimmune disease or blood clotting problems
Procedure of Thread Lift: 
Thread lift treatment is a non-surgical procedure that does not require general anaesthesia administration. Local anaesthesia is provided to the patient to numb the facial area, and this helps to manage pain and discomfort during the procedure.
Following steps are involved in the thread lift treatment:
Cleaning the skin on targeted area and administration of anaesthesia
Marking of the skin
A fine surgical needle is used to deliver the thread inside the skin by making tiny incisions
In the next step, the thread is pushed within the subcutaneous area of the facial skin
After successful insertion of the sutures into the underlying facial tissues, it provides with effective tightening
Post care
Use ice-packs to manage discomfort
Consume medications to reduce pain as prescribed by the doctor
Sleep straight and during sleep avoid rolling over the face
Consume soft foods and nutritious diet
Avoid making extreme facial movements for a few days
Avoid application of makeup, creams after treatment for about 48 hours
Keep the body hydrated by drinking enough water
Apply sunscreen and protect the treated area from sun and dust
Avoid rubbing or scratching the treated area for about one week after treatment