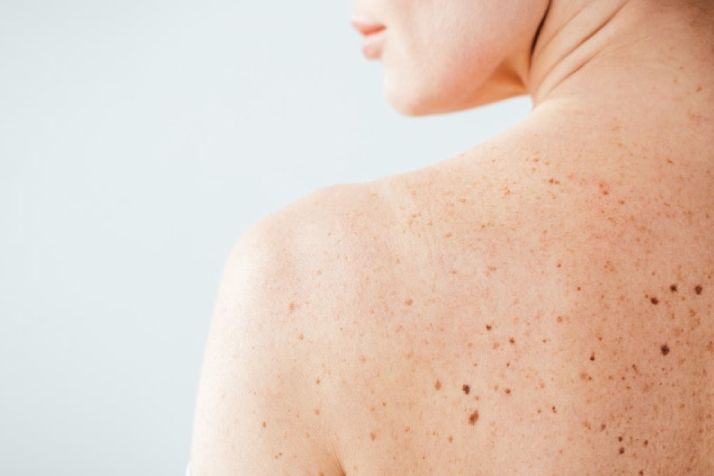 Moles Removal Treatment in Delhi
Moles Treatment Overview: Treatment, Procedure, Types, Cost, Aftercare and FAQs
Moles often appear as small dark brown colored spots and are caused by clusters of pigment cells. They generally appear during childhood and adolescence. They can develop anywhere in the body. They may change in appearance or may fade away with time. They may darken after exposure to the sun or during pregnancy. They are usually benign and can be flat or raised. They are not painful but can be irritating if they are present on the face or body area that can catch on clothing.
Moles are often harmless but sometimes small portions of moles can be a form of skin cancer. It is more important to recognize them early. Best mole removal treatments are offered at CLINIC SKIN ESSENCE, by expert skin doctors.
Mole Removal Surgery in Delhi
The method of mole removal depends on the size and shape of the mole, skin professionals at CLINIC SKIN ESSENCE select the correct procedure based on the type of mole and patient skin type to deliver optimal results.
Mole removal surgery is a straightforward, minor surgical procedure carried out by the top skin doctor, Dr. Anu Kapoor at CLINIC SKIN ESSENCE for cosmetic purposes. Depending upon the reasons for mole removal, there are different types of mole removal methods that can be performed.
Moles on the skin can be removed by surgical or non-surgical methods. The two basic techniques of mole removal are:
• Shave excision: In this method, the raised portion of the mole is solely removed leaving behind the flat pigmented patch of the skin. There is no requirement for stitches after this type of mole removal. This is the most satisfactory procedure for the cosmetic removal of protuberant moles.
• Surgical excision: This procedure involves the removal of the entire mole along with a small outline of surrounding healthy skin. The wounded skin is then sutured. It is the best option for getting rid of moles that show worrying signs.
• Non-surgical methods like cryotherapy, radiofrequency ablation, or laser ablation are also offered at CLINIC SKIN ESSENCE.
What to expect from a mole removal surgery?
Initial consultation: During the first personal meeting with Dr. Anu Kapoor, a full clinical assessment of the moles is conducted. Then based on the suitability of the candidate for mole removal Dr. Anu explains in detail the preferred approach for getting rid of the moles to the patient. There is also a discussion regarding the recovery and likely outcomes of the surgery. All the questions related to the treatment are also addressed by Dr. Anu Kapoor during the consultation.

During a mole removal surgery: Patients who are undergoing mole removal surgery must be provided with local anesthesia. The area around the mole must be cleaned properly followed by placing a surgical drape around it to keep the working area sterile. After these preparations, Dr. Anu Kapoor finally excises the mole (typically, cutting it around in an oval shape). This mole can be preserved in a jar and sent for further analysis to the laboratory for diagnosis of skin cancer (in the case when the mole is considered cancerous). If required, the surgical site is sutured and covered with a dressing. The result for analysis of moles for cancer can be received by the patient within 24 hours of the surgery.

Post-surgery
The patient can return to their usual activities or work soon after the mole removal surgery. In case, there is some pain or discomfort, pain-relieving medications can be consumed as recommended by the doctor.
For surgical excision of moles, a small scar is expected to be present. Sometimes, the patient may be asked to schedule an appointment with their dermatologist a few days later for wound inspection and change of dressing (if any) and another visit to the nursing team for removal of stitches. If the excision area becomes swollen, red, or bleeds then be sure to contact the doctor.
CLINIC SKIN ESSENCE is one of the leading skin, acne, dermatology, aesthetic, and laser clinic in Delhi, and has helped many people to rediscover confidence by helping achieve better skin. To know more about mole removal treatments visit now at CLINIC SKIN ESSENCE, the best mole removal clinic in Delhi, India.
Book An Appointment
We are taking full precautions at the clinic against COVID-19. Online and Physical consultations are available to assist our patients.
Book an appointment by calling on the given numbers:
Patel Nagar: 011-47062167, +91 9716686756
Online consultation timings
Monday - Sunday : 10:00 AM to 8:00 PM
Thursday : Closed!