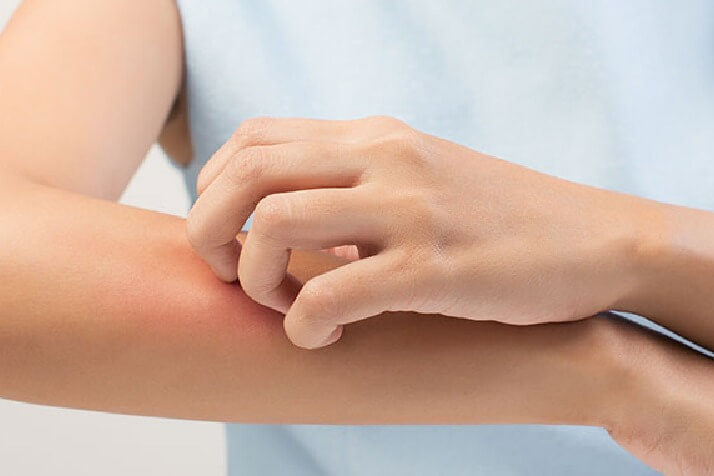 Fungal Infection Treatment in Delhi
Fungal Infections Overview: Treatment, Procedure, Causes, Factors, Dos And Don'ts
Fungal infections are one of the most commonly encountered skin problems in day-to-day practice. Now a days, they are taking a lot more time in getting treated. Due to the rampant misuse of over-the-counter topical creams and medicines, fungal infections are more widespread. Therefore, it is important to get the condition treated by an expert for better results. To get the best fungal infection treatment in Delhi, one can visit CLINIC SKIN ESSENCE.
Here Are Some Of The Predisposing Factors
As per the fungal infection specialist doctor in Delhi at CLINIC SKIN ESSENCE, different factors results in fungal infection, such as:
Overcrowding: Close personal contacts, sharing of towels, bedsheets, combs along with poor hygiene contribute to the risk of spreading infection.

High humidity: Hot weather causing increased sweating and certain occupations like cooks, drivers, athletes, etc. who work in high humidity conditions are more predisposed to fungal infections.

Wearing tight and synthetic clothes also has an increased risk of infection.

Diabetes and immunosuppression patients are at more risk of developing the infection.
If you are suffering from fungal infections due to any of the above-mentioned factors, immediately consult a fungal infection doctor in Delhi.
Fungal Infections Can Be Classified As Infections Of Skin, Hair, And Nails
Ringworm ( Tinea corporis and Tinea cruris): It is the most common type of fungal infection, say the best fungal infection specialist doctors in Delhi. This skin condition is also known as Athletes Foot or Jock's Itch. It presents as red itchy ring-like lesions with raised borders.

Tinea capitis: This is a fungal infection of the scalp and hair shaft. It can present with patches of hair loss with scaling.

Pityriasis Versicolor: It can present with light or dark scaly patches, often seen on the chest, shoulder, and back.

Onychomycosis: It is a fungal infection of a fingernail or toenail. Symptoms may include a white or yellow discoloration of the nails.
Treatment
After a thorough history and examination, Dr. Anu Kapoor, the best fungal infection doctor in Delhi, recommends to take antifungal medicines, creams, and ointments as per the severity of the infection. Besides this, they also advise about lifestyle modifications and the use of antifungal body washes and dusting powders for better results.
Dos And Don'ts
Take a shower daily and even twice a day in a hot humid environment.

Do wear light loose cotton clothing as far as possible.

Avoid synthetic undergarments especially tight-fitting underclothing.

Dry the clothes in sunlight and use them fully dried.

Keep the nails clipped and short.

Do take your medicines in the correct dosage and for the proper time duration. as prescribed by your dermatologist.
To avail the best treatment for fungal infection, visit CLINIC SKIN ESSENCE, one of the best fungal infection treatment clinics in Delhi.
Book An Appointment
We are taking full precautions at the clinic against COVID-19. Online and Physical consultations are available to assist our patients.
Book an appointment by calling on the given numbers:
Patel Nagar: 011-47062167, +91 9716686756
Online consultation timings
Monday - Sunday : 10:00 AM to 8:00 PM
Thursday : Closed!