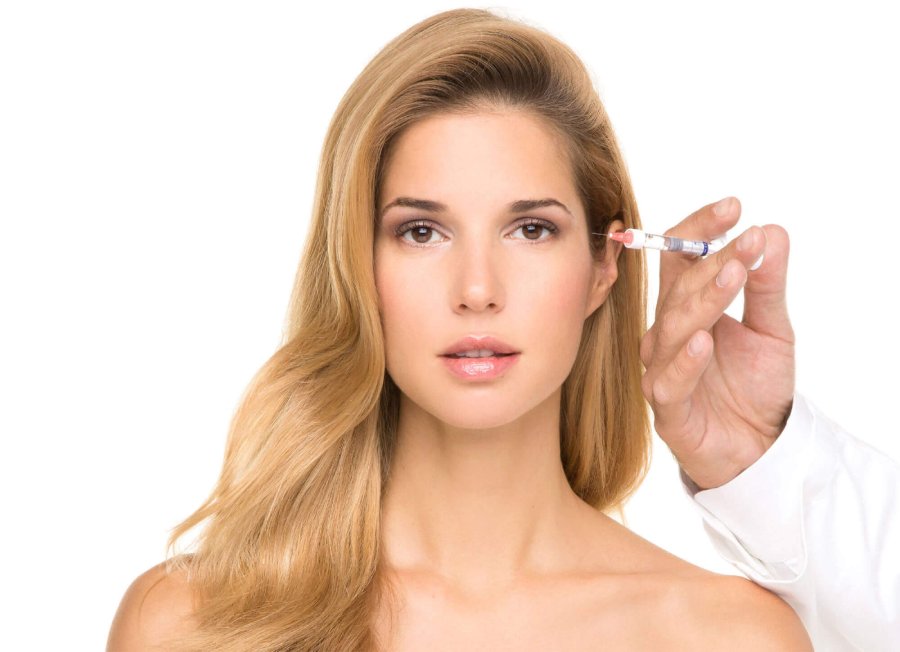 Dermal Fillers
The loss of facial volume and subcutaneous fat is common with aging.  This further leads to the appearance of wrinkles, fine lines, creases around the nose and loose sagging skin. 
The dermal filler, also known as soft tissue filler, is a popular non-surgical treatment that is useful to fill the hollows and add volume to the soft tissues. This treatment can be used in various parts of the face such as cheeks, lips, corners of the mouth, jawline, as well as around the eyes. The filler treatment helps to reverse the aging effects and provides hydrated, plump and youthful look. It will not be an exaggeration if we say that dermal fillers improve the shape and structure of the face. This treatment provides instant and natural results, and the procedure is completely safe.
The fillers act like an inflatable cushion and also provide effective augmentation around the cheeks and lips. The most common ingredient present in the fillers is hyaluronic acid, which is a natural substance produced by the human body, and this makes it compatible with the human body. Other than that some synthetic injectable fillers are also available nowadays. Be it any type of fillers, all of them help to add volume and contour to the face vis-a-vis boost the skin's natural collagen supply.

The results of dermal fillers last for about 6 months to a year. Touch up sessions are recommended to maintain the continuity of the results.
Frequently Asked Questions
Book An Appointment
Clinic Timings
East Patel Nagar
Monday :

10 AM - 2 PM

4 PM - 9 PM

Tues & Wed :

10 AM - 2 PM

4 PM - 9 PM

Fri & Sat :

10 AM - 2 PM

4 PM - 9 PM

Sunday :

10 AM - 2 PM

4 PM - 9 PM
Dwarka
Mon to Wed :

10 AM - 2 PM

4 PM - 9 PM

Friday :

10 AM - 2 PM

4 PM - 9 PM

Saturday :

11:30 AM - 2 PM

4 PM - 8 PM

Sunday :

10 AM - 2 PM

4 PM - 8 PM
Types of dermal fillers
1. Hyaluronic Acid (HA) Fillers 
This is the most used form of dermal fillers. Hyaluronic acid (viscous fluid carbohydrate) fillers help to restore the depleted volume, stimulate collagen production and improve facial contour. It also helps to reduce stress in the skin caused due to injury, scars, and lines. This method shows the best results for acne scars, frown lines, smoker's lines, facial scars, deep smile lines, and any other skin related aging concern.
2. Polyalkylimide
These fillers have superior stability and better integration with the body tissue. These fillers are effective in building up the facial volume in the areas like lips, chin, jaw, cheeks, and also corrects facial folds, furrows, pitted scars, deeper wrinkles, depressed scars and also help to regain the lost facial volume. Polyalkylimide filler is safe for use and also biocompatible.
3. Polylactic acid 
It is a synthetic dermal filler that stimulates the production of collagen by the body when injected into the face. Polylactic acid is also known as a stimulator because it initiates an inflammatory effect on the soft tissues and causes the production of collagen. This material is non-toxic, biodegradable. It is useful for filling the lines, plumping up thin lips, and treating deep nasolabial folds in the face.
4. Polymethyl-methacrylate microspheres (PMMA) 
It is a type of semi-permeable dermal filler which is helpful for the treatment of medium to deep wrinkles, furrows, and folds. It is also useful for lip augmentation and filling pitted scars. 
Criteria to choose an ideal candidate for dermal filler treatment
Thin lips

Nasal hump

Sagging skin

Volume loss 

Facial asymmetry 

Good overall health

Realistic expectations
The benefits of dermal filler treatment
Plumping & lifting the sagging cheeks

Nose reshaping

Under-eye rejuvenation 

Fills the smile lines or nasolabial folds

Lip augmentation

Smoothens smoker's line (vertical lip lines)

Fills up acne scars

Cost-effective

Quick procedure

Natural look

Immediate results

Minimally invasive

No downtime
Procedure
It includes the following steps:
In the first step, the face or target areas are examined.
In the next step, an antibacterial agent will be used to thoroughly cleanse the injection site. Local anesthesia or anesthetic ointments are used to numb the skin.
This step involves marking the target areas and the process of injecting dermal filler into the predetermined area just under the skin. A little massage is done to prevent lump formation. This step may take about 15 minutes to one hour according to the number of sites to be injected.
The last step involves cleaning off any markings on the skin. The results are visible almost instantaneously, however there may be slight bruising or swelling right after the procedure. The final results can be seen within a couple of days. 
Aftercare
An ice pack can be used to reduce swelling
Avoid direct sun exposure
Do not scratch or rub the treated area
Avoid strenuous activities for about 1-2 days after the treatment
Stay hydrated and do not consume excess salts to avoid swelling
Do not smoke or consume alcohol for 1-2 weeks after the treatment
Dermal Fillers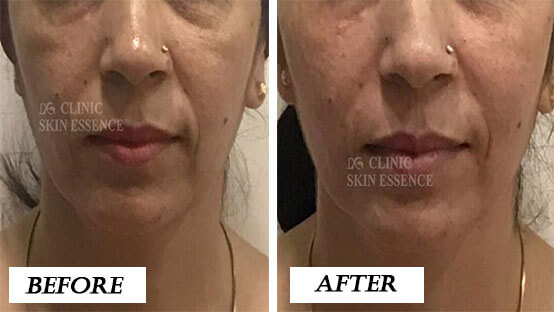 *Opinions / Results may vary from person to person.
Dermal Fillers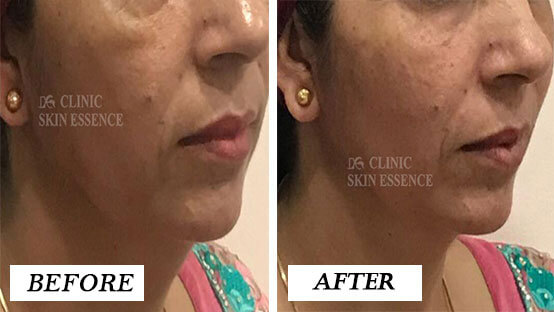 *Opinions / Results may vary from person to person.